SsangYong Korando
We're proud to present Korando, a very modern car that feels at home anywhere. With versatility at its heart, Korando is as good for city driving as it is for weekend getaways. Korando is available with a 1.5l GDI-Turbo petrol engine or a 1.6l diesel engine.
Dinstinctive style
Korando boasts a distinctive style, from the front it is both fresh and new, whilst maintaining a clear SsangYong-look in common with Tivoli and Rexton. In profile that SsangYong family feel is extended with a strong outline, bold character lines and powerful wheel arches, as seen in recent models.
Sophisticated space
The interior of Korando exudes contemporary styling and a high-quality finish. The wrap around feel comprises of metallic features, large LCD screens, stylish mood lighting and lush leather seats. It's a montage of style and technology rarely seen in an auto interior designed to delight at the right price.
Dynamic drive
Korando is available with a modern 1.5l GDI-Turbo petrol engine or 1.6l diesel engine, guaranteeing maximum fuel efficiency and driving satisfaction, no matter your choice.
Strength & safety
Korando looks and handles well, but that's not all – it's also the safest and strongest Korando ever. The SsangYong Korando benefits from the latest in safety technology, its advanced features work to protect occupants, other road users and pedestrians, both in determining the risk of an impending accident and in the event of a collision. Passenger safety has been a top priority for the SsangYong Korando, and comes with six airbags including front, side and curtain airbags.
Warranty and value
The SsangYong vehicle range, which is built in South Korea, has proven to be outstandingly reliable, giving the confidence to provide an exceptional comprehensive 5-year / 100,000 mile warranty. It not only demonstrates the brands commitment to customers, but also a confidence in build quality and that SsangYong vehicles will stand the test of time.
SsangYong Korando walkaround
Get to know the SsangYong Korando better with this walkaround video.
SsangYong Korando heritage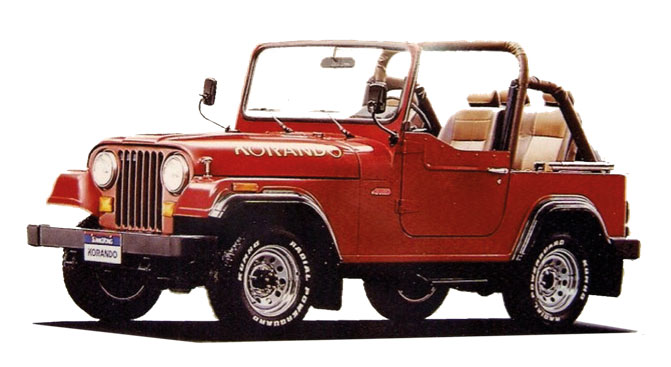 1st generation
Since its first iteration in 1983, durability and outstanding performance have always been the essence of Korando.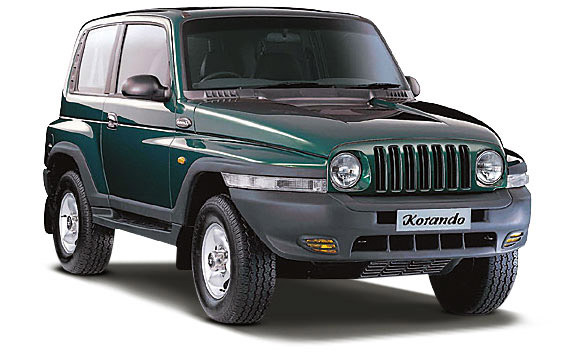 2nd generation
The name itself is a contraction of the slogan "Korean Can Do", and points to the outstanding versatility of this SUV; for SsangYong it has always been a vehicle that leads the way.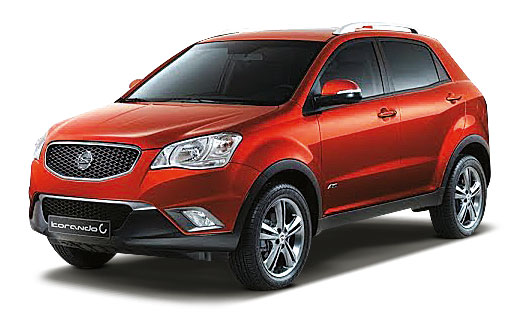 3rd generation
From the first monocoque body design SUV in 2011, to today's 4th generation Korando, SsangYong's rich 65-year history in innovative thinking and ground-breaking design is clear in every inch of its finely crafted vehicles.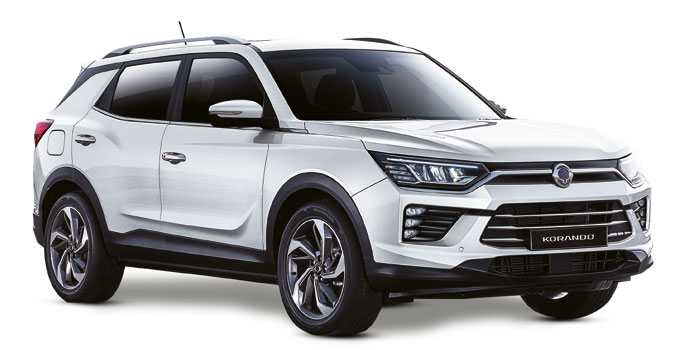 4th generation
Today, the latest Korando is a testament to this strong SUV heritage, while also spearheading new technologies and future-facing features that are sure to serve as game-changers in the segment.